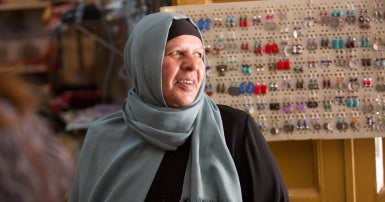 Solidarity with the global labour movement and support for the struggles of our sisters and brothers internationally is a priority for the Canadian Union of Public Employees (CUPE). International solidarity connects us with workers across borders who share common struggles.
Around the world, workers are confronting growing economic inequality, defending trade union rights, resisting attacks on public services and, in some countries, facing threats to personal safety. Greater understanding of the connections between CUPE's work in Canada and the experiences of workers in other countries strengthens our fightback strategy here in Canada.
Worker-to-worker solidarity is at the heart of CUPE's global justice work. Through our Global Justice Fund, CUPE members have opportunities to build relationships with workers around the world. The fund supports and strengthens connections with workers and grassroots movements demanding decent jobs, living wages and safe workplaces. The fund supports projects that advance our fights for workers' rights, for access to public services and land rights, for peace and justice and for an end to war and violence in all its forms.
By learning from each other and sharing our experiences, all workers are stronger.
CUPE members, locals, councils, divisions and committees can all contribute to the Global Justice Fund.
Learn more about CUPE's international solidarity work, and support the Global Justice Fund, at cupe.ca/globaljustice