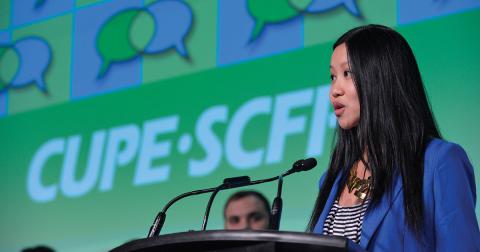 Over 1,000 CUPE members gathered in Ottawa for our first-ever National Bargaining Conference in February 2013. Under the theme Forward Thinking, Better Deals, members, staff, activists and leaders from across the country spent four days sharing strategies and learning from each other about the best ways to tackle tough new bargaining challenges.
It was at the bargaining conference that the seeds of Unite for Fairness took root. The vision that emerged – a union that is free to pursue our members' collective goals – emphasized the importance of having conversations with each and every one of our members about the role unions play at work and in the community.
At our national convention, delegates also took a historic step to strengthen our bargaining power through a new national sector council. This body will bring sector leaders together for strategic discussions on meeting challenges at the bargaining table and advancing workers' rights.