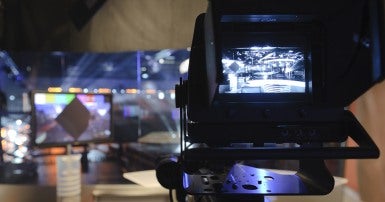 The thirty or so employees of TVA's regional station CFER Est-du-Québec in Rimouski have a new five-year collective agreement. It was unanimously ratified this Wednesday evening at a general meeting and covers the period from January 1, 2020 to December 31, 2024. The tentative agreement was reached on April 23rd after eight months of negotiations. A virtual signing session is planned in the next few days.
The members of CUPW 687 work as journalists, technicians and office workers at the station.
"I want to acknowledge the work and sound judgment of the bargaining committee. It did everything it needed to preserve the existing gains and met members' expectations. I also want to thank my colleague Nathalie Courchesne for her contribution throughout the process," said Sylvain Lirette, CUPE representative.
"The is a very reasonable deal in the context of the pandemic," said Martin Blanchet, vice-president of  of CUPE Local 687. "The agreement satisfied both parties, which is good news," added Carl Beaudoin, provincial president of CUPE 687.