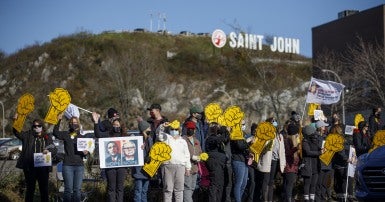 A poll of New Brunswickers by national polling company Stratcom shows support for CUPE members and an unfavourable opinion of Premier Blaine Higgs.
The poll commissioned by the NB Division of the Canadian Union of Public Employees surveyed a random sample of 1,184 New Brunswickers over the age of 18 via interactive voice response (IVR) to landlines and cellular numbers between the dates of November 4 to 6 in English and French.
Amongst other findings, the poll asked New Brunswickers if they supported the striking frontline workers' demands for wage increases that go above the cost of living. 82 per cent of respondents indicated support for the striking workers with 62 percent expressing strong support.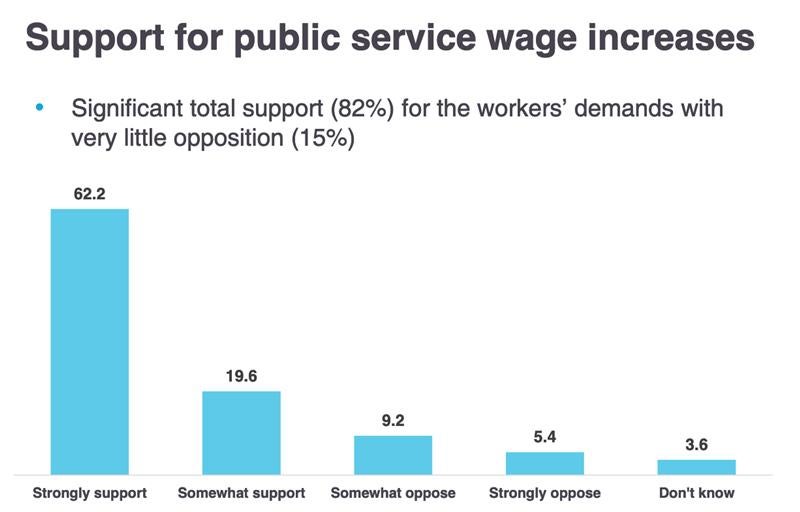 CUPE New Brunswick President Stephen Drost says that the results confirm what he has seen in communities across the province since the strike began on October 29. "The level of support for our members has been incredible, from cars honking as they drive by, to local businesses donating food and coffee to our members, there's a real community feeling out there on the lines," said Drost, who has split time between working with CUPE's Central Bargaining Team and visiting picket lines throughout New Brunswick.    
"New Brunswickers know the valuable work these frontline workers do, and they know they should be compensated fairly for it," said Drost. "This means real wage increases, higher than inflation, and no rollbacks to other contract provisions in order to pay for those wage increases."
The poll also revealed a significant shift in public opinion toward Premier Blaine Higgs and the governing PC Party. Two-thirds (67 per cent) of respondents had an unfavourable opinion of the premier, compared to only 23 per cent with a favourable opinion.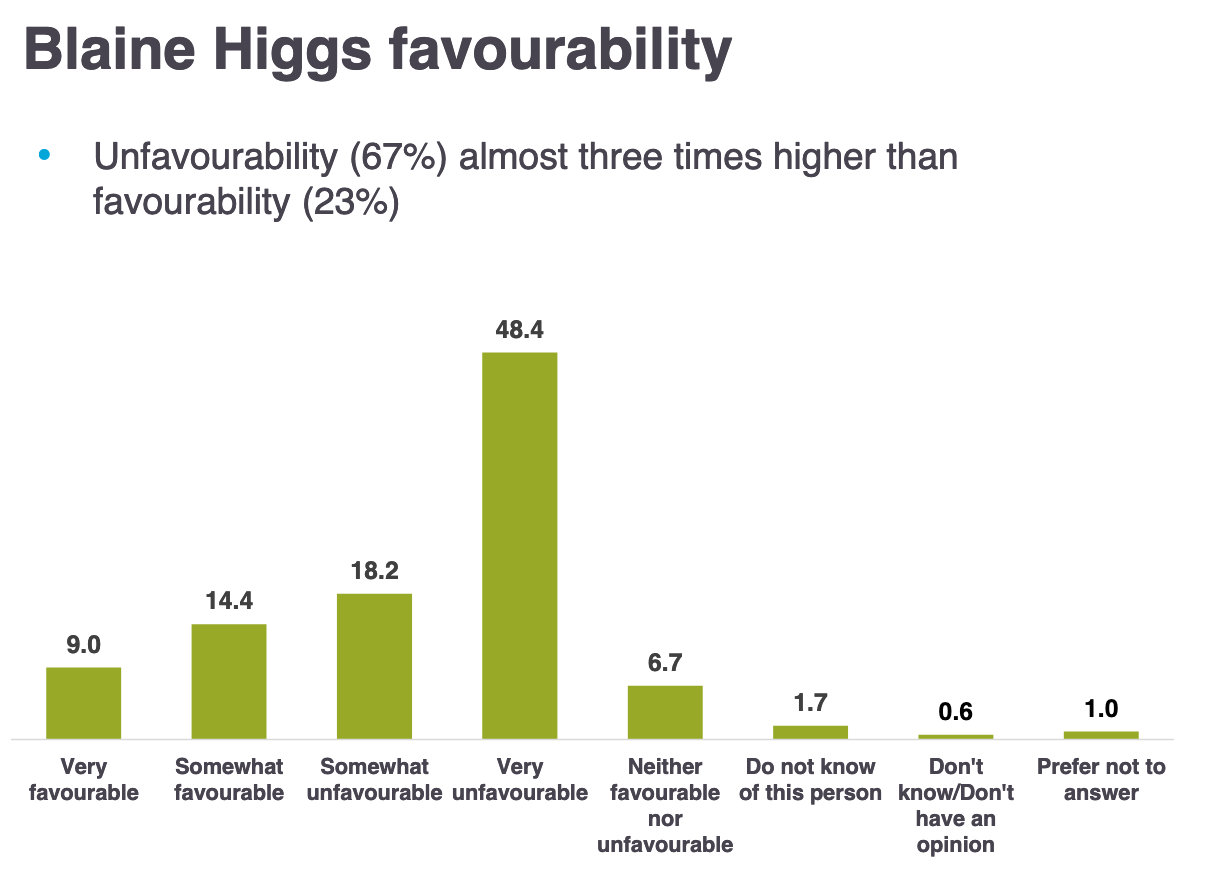 Perhaps the most startling figure in the poll was a 19-point drop for Higgs' PC Party from the results of the 2020 election, held just over a year ago. Twenty-one percent of decided voters said they would vote for Higgs' Conservatives, down from 39.3 per cent in the 2020 election. Forty per cent of decided voters said they would vote for Roger Melanson's Liberals if the election were held today, up from 34 per cent in 2020.
"It doesn't surprise me one bit that the Premier and his party aren't very popular right now," Drost added. "New Brunswickers aren't blaming frontline workers for the strike, they know our members were put in this position by the premier. New Brunswickers also know that the premier can end this strike tomorrow with one stroke of a pen by signing our offer."
The margin of error for a polling sample of this size is +/- 2.8%, 19 times out of 20. The 1184 respondents were statistically weighted to match New Brunswick's gender, age and regional proportions as per the 2016 Census. 
The summary report of survey results is attached.