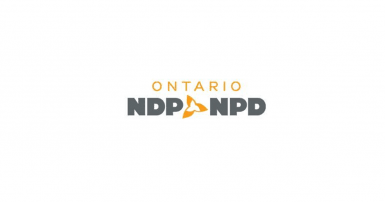 With mental health struggles on the rise since the pandemic, especially among front-line workers, the Ontario NDP's announcement that they would introduce universal mental health care is exactly what Ontarians need, says CUPE Ontario.
"Ontarians should never have had to pay out of pocket to get the mental health support they need – not in the best of times and certainly not over the course of this incredibly disruptive and stressful pandemic," said Fred Hahn, President of CUPE Ontario. "The pandemic has been hard for all Ontarians, especially front-line workers like CUPE Ontario's members who have faced wave after wave of COVID's horrible impacts without the supports needed because the Ford Conservatives failed to invest. Mental health is healthcare and healthcare in Ontario should be universally accessible and public. Ensuring all Ontarians who need the support of psychotherapists, psychologists, nurses, and social workers are covered in a time of historic inflation is just such a sensible and desperately-needed measure."
The announcement, following reports that one in four Ontarians sought mental health or addictions help during the pandemic, ensures that counselling and therapy will be covered by the Ontario Health Insurance Plan (OHIP) card, with publicly funded mental health services being expanded and made more accessible.

CUPE Ontario calls this an important step that addresses the Ford Conservatives' cuts of over $2-billion in planned mental health spending.
"This is just one more reason to have Ford packing come June 2nd and elect an NDP government," said Hahn.