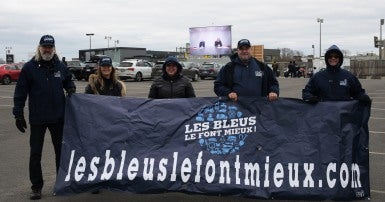 After two years of negotiations, Montreal blue-collar workers have come to an agreement with the City of Montreal on a new contract. The parties had been in intensive talks for the last few weeks, and they came to a tentative agreement overnight on Friday.
"This comes as great news just a few days before Christmas. We're proud that this new seven-year agreement will bring labour peace to Montrealers until the end of 2024," declared Luc Bisson, president of CUPE 301, the local for City of Montreal blue collar workers.
"I commend the open-mindedness displayed by the parties at the bargaining table, which resulted in a great success. This was a truly collaborative effort. The details of the agreement will remain confidential until we can present them to our members," added CUPE union representative Hans Marotte.
The union is pulling out all stops to organize a general meeting as quickly as possible in compliance with health measures.
The previous collective agreement covering the working conditions of the 6,000 blue-collar workers with the City of Montreal expired in December 2017.