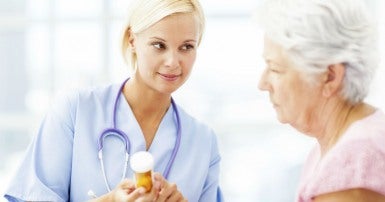 The NDP announced a plan for federal leadership in bulk purchasing prescription drugs and using the resulting savings together with new federal funding to expand public prescription drug coverage to Canadians. 
The plan estimates a 30 per cent average reduction in the cost of prescription drugs which can be achieved through collaboration with the provinces – generating as much as 3 billion dollars in savings for provincial drug coverage programs. New federal funding of 2.6 billion dollars will expand public prescription drug coverage for Canadians who currently pay out of pocket or go without.
CUPE members understand that prescription drugs are a medical necessity for millions of Canadians and should be fully covered under our public health system. The NDP's plan is a positive step toward a future universal prescription drug program.