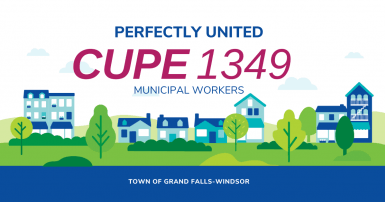 In a move that some may consider to be blackmail, the Town of Grand Falls-Windsor, Newfoundland is using municipal workers' health as a bargaining chip, say representatives of CUPE. "It's distasteful and it demonstrates the contempt that the mayor and managers in this town have for municipal workers," says CUPE Representative Ed White.
CUPE 1349 received a letter Friday from their employer, which proposes that the Town will allow the union to pay, in full, monthly premiums for group health insurance for unionized employees – if the union agrees that members who work as fire dispatchers continue to work during a lockout or strike.
Paying all health premiums for members during a lockout or strike is standard practice for CUPE.
"Our response is 'no' and here's why. The Town has volunteer firefighters who can be sent out to the scene of a fire. Even those volunteers who are members of our union have said they will continue to fight fires during a lockout or strike," says White. "Dispatchers, however, are not deemed 'essential'."
"Under no circumstances should an employer threaten workers and their families with loss of health benefits. No other municipality in Newfoundland and Labrador, that we know of, has ever stooped this low," says White.