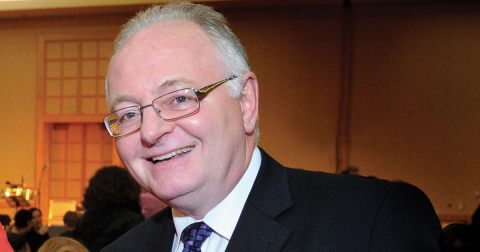 Paul Moist | CUPE National President
@CUPENatPres
Summer is here again, and many of our sons and daughters, nieces and nephews, have ended another school year. Even though the summer school break is the time to plan for family vacations, workers across Canada will also have to manage with increased pressures to find quality and affordable child care.
As Conservatives work to erode our social safety net, today's young mothers and fathers have to work harder and longer than past generations, often struggling to just get by.
CUPE members know that too many families are stuck with no access to decent child care. And we know that it doesn't have to be this way. That is why we've been working with a coalition of unions and child care advocates to get child care back on the national agenda.
Let's rethink child care is a multi-year campaign with the goal of finding a better way for child care in Canada. The first phase has focused on encouraging Canadians to host kitchen table conversations with their families, neighbors and fellow community members to share stories and make connections. As the conversation and connections grow, we hope to inspire Canadians in finding a better way to ensure all families have access to quality and affordable child care.
We're also hoping these connections will grow stronger as we approach the 2015 federal election. Child care isn't just essential for families, but it is also extremely important for our country's economy.
Quality, affordable child care enables parents to get the education and training they need to get good jobs. It's time our federal government fully recognize that investing in quality child care, and early learning, will increase employment, reduce poverty, and stimulate the economy for all Canadians.
So over the next few months while enjoying this much anticipated summer, please consider talking about this issue in your community. At a family barbeque, the campground, fairs and festivals, any time is a good time for Canadians to discuss a better way for child care. 
I hope you all have a safe and enjoyable summer.
Rethinkchildcare.ca | @Lets_Rethink | facebook.com/rethinkrepensons