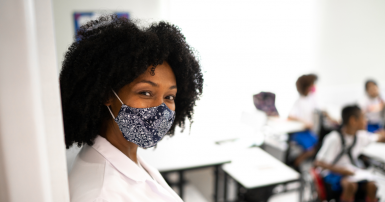 School support workers in School District 8 – Kootenay Lake are in overwhelming support of taking job action if they can't reach a fair collective agreement. Members of CUPE 748, including more than 400 workers who provide critical service in over 20 schools in the East and West Kootenays, voted 98 percent in favour of job action, such as a strike, in a vote held last week. 
"CUPE 748 members are proud of the work they do. More than 4700 students and their families depend on the services we provide every day in our schools and communities," says Michelle Bennett, a school support worker and President of CUPE 748. "The school district is threatening these services by demanding concessions at the bargaining table. CUPE 748 members deserve better." 
The vote, held over 5 days last week in communities served by School District 8, gave the CUPE 748 bargaining committee a strong mandate to call a strike or take other job actions with a 72-hour notice. The local has not set a strike deadline. CUPE 748 and School District 8 have agreed to continue bargaining and will be meeting with a mediator in early February. 
"The best thing for students, their families, and the communities we serve is for us to reach a fair and equitable agreement. CUPE 748 is committed to doing all we can to reach a deal at the bargaining table," says Bennett, a member of the CUPE 748 bargaining committee. "School support workers deserve to be treated with respect. CUPE 748 members should not be asked to sacrifice job security and accept poor work conditions arbitrarily. The work we do is important, we deserve to work with dignity." 
CUPE 748 represents more than 400 school support workers in School District 8 – Kootenay Lake, serving a large area in the Kootenays, including Crawford Bay, Creston, Kaslo, Meadow Creek, Nelson, Salmo, Slocan, South Slocan, Winlaw, Wynndel, Yahk, and the surrounding rural areas. They work in more than 20 schools and other learning environments as education assistants, bus drivers, custodians, and many other jobs in and outside classrooms.