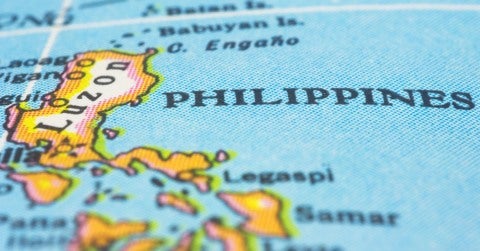 Gloria Lepine is the Alternate Diversity Vice President Aboriginal to the CUPE National Executive Board, and a delegate on the KAIROS learning tour of the Philippines. The tour began on July 27 and will return to Canada August 12.
Lepine currently holds the position of Chief Steward in her local CUPE Local 3550. She has been very active in the Murdered and Missing Aboriginal Women in Canada campaign and violence against all women.
The Philippines Learning Tour is KAIROS' response to an appeal from Indigenous and non-Indigenous communities in Zamboanga del Sur, an area affected by TVI Pacific's new, 5,000 hectare mining site in Balabag, Bayog, Zamboanga, which includes the traditional lands of the Subanen people.
The KAIROS delegation will visit affected sites, meet with members of Indigenous and non-Indigenous communities, including victims of human rights violations and their families, church leaders, local governments, mining company representatives, and officials from the Canadian Embassy in Manila.
The tour's findings will contribute to the Open for Justice Campaign by showing how the campaign's call for an Ombudsman and access to Canadian courts for international complainants will help alleviate the situation faced by mining affected communities.