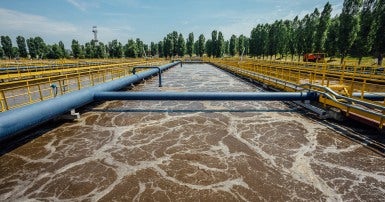 What was supposed to be a poster project for the Liberal government's bank of privatization has instead left a small community in the hole after it scrapped plans to privatize its water and wastewater systems.
In its latest annual report, tabled last week in Parliament, the Canada Infrastructure Bank says a water privatization project it was supporting in the Township of Mapleton, Ontario "has potential to showcase the involvement of private-sector capital as a solution to other communities with water and wastewater challenges across the country."
But the Mapleton case has instead showcased a warning for other communities. The township has rejected plans for a public-private partnership (P3), and is going to handle the project itself.
Even considering a P3 is a pricey process. Local media reports that the township has spent $367,000 on legal fees since April 2019 and is facing a year-end deficit of more than $100,000. 
The township had formally started looking for corporate bidders to finance and run its water and wastewater systems. It called off plans to privatize in late July and is now moving ahead with the project itself.
According to media reports, local officials "felt there was too much risk involved in having a private company run water and wastewater."