Charles Fleury | National Secretary-Treasurer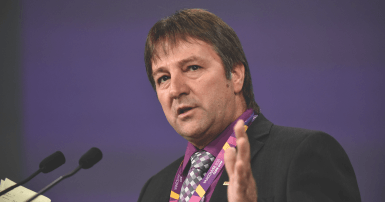 Our National Strike Fund is very healthy with over 90 million dollars in the bank. By managing our money carefully, CUPE National has made improvements to our Strike Fund regulations to help our 643,000 members when they need it most.
At our last national convention, we struck the National Strike Fund Taskforce. Since then, taskforce members have been hard at work. They built a consensus on a shorter waiting period to receive strike pay, more flexible picket line shifts and better consideration for other strike duties as well as changes for locals who do not have the right to strike. At the September 2016 National Executive Board meeting, the taskforce report was unanimously adopted.
For the first time in our history, our members will start receiving strike pay on the fifth day of a strike, instead of waiting for nine days. In addition, for members who need an accommodation we now have clearer regulations.
Access to strike averting campaign funds will also be easier. We will have more resources to prevent a strike and to build our power before bargaining breaks down.
CUPE National has increased its contribution for interest arbitrations. We now cover 90 per cent instead of 75 per cent of the cost of the union nominee on boards of arbitration. With the improvements made last year, we now cover 100 per cent of a local's share of the cost of an arbitrator for interest arbitrations.
Training for elected officers and staff on the Strike Fund regulations will be increased, and the Strike Fund regulations will be reviewed every four years.
Overall, we have a solid and more generous Strike Fund. This makes our national union stronger, and employers and governments understand this.
At CUPE, we do many things to prevent a strike. But sometimes, going on strike is the only way to hold onto what we have and to make gains.
In 2017, as always, CUPE National will continue to be there with you in your bargaining fights, and we have the financial resources to back you up and win.