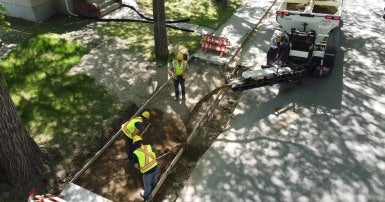 Regina's outside municipal local, CUPE 21, is taking an in-house approach to keeping as many members working as possible during the COVID-19 pandemic. The strategy is protecting public services and saving good jobs.
Before the pandemic, the local's collective agreement required the employer to give notice of any work being contracted out, and the local would follow up, making the case to keep jobs in house. That work has become more proactive, with the local monitoring tenders the city is putting out and making a more detailed case earlier in the process, says CUPE 21 President Laird Williamson.
The local has about 1,500 members. When the pandemic hit, the city laid off about 350 members and deferred the recall of another nearly 450 casual workers from the previous season. The local negotiated a redeployment agreement that let members move between departments, as well as taking a much closer look at city tenders. "Every job counts when people are facing layoffs," says Williamson. To date, the local has prevented contracting out or is pitching contracting in that will save nearly 30 full-time equivalent positions.
Inter-union cooperation key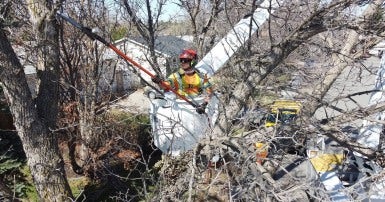 Cooperation with other city unions has been key. The local has been working closely with CUPE 7, representing the city's inside workers, and Amalgamated Transit Union local 588. The three unions made a joint submission to city council calling for the employer to provide a Supplemental Unemployment Benefit Program (SUB) to laid-off workers. CUPE 21's submission urged the city to be a good employer and "choose its employees first."
"It set a tone that's carried forward," says Wanda Edwards, the local's staff representative. "The employer has been very positive."
Early in the pandemic, the city put out a call for contractors to clean city transit facilities – work that had been contracted out for decades. "This is work our members could do, and we would do it well," says Williamson.
The local signed an agreement with the employer and ATU 588, and successfully made the case for CUPE 21 members to do the work.
Since then, the local's made the case for city forestry workers to do tree planting for two new dog parks that are being built, pulling that work out of a tender and keeping it in house. The local is also working to contract in some concrete sidewalk maintenance and graffiti removal services.
In-house expertise an asset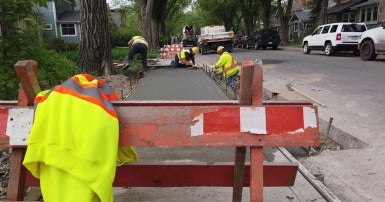 The local executive has representation from every city department, making it easy to draw on in-house expertise to contract work in, or prevent contracting out. "We engage and tap the knowledge of the people who know the work best," says Williamson.
Williamson's advice for other locals working on contracting out is to "attack the problem, not each other." The local has been able to work with the employer to bring work in house because they could show city workers are the right choice for the job.
Every win matters, no matter the size. "Even a few jobs open the door for more discussions," says Edwards. "When the employer knows you're doing your homework, they're willing to listen."