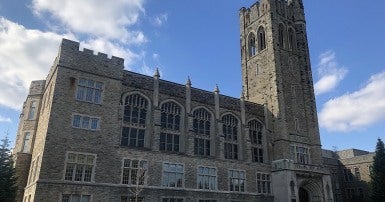 Events staff employed by the University Students' Council of the University of Western Ontario voted yesterday to join CUPE.
"The pandemic has created unprecedented instability for university workers, and these workers are looking for some stability and job security. With this vote they immediately win new rights, and we can get to work building a better workplace together," said Marc Lafrance, a CUPE National Representative who helped the group to join the union. The workers currently earn minimum wage with no benefits and have concerns about sexual discrimination in the workplace.
CUPE is Canada's largest union for university workers and already represents full-time USC staff, the university's custodial, maintenance and arena workers, food service workers and staff of the university's Faculty Association.