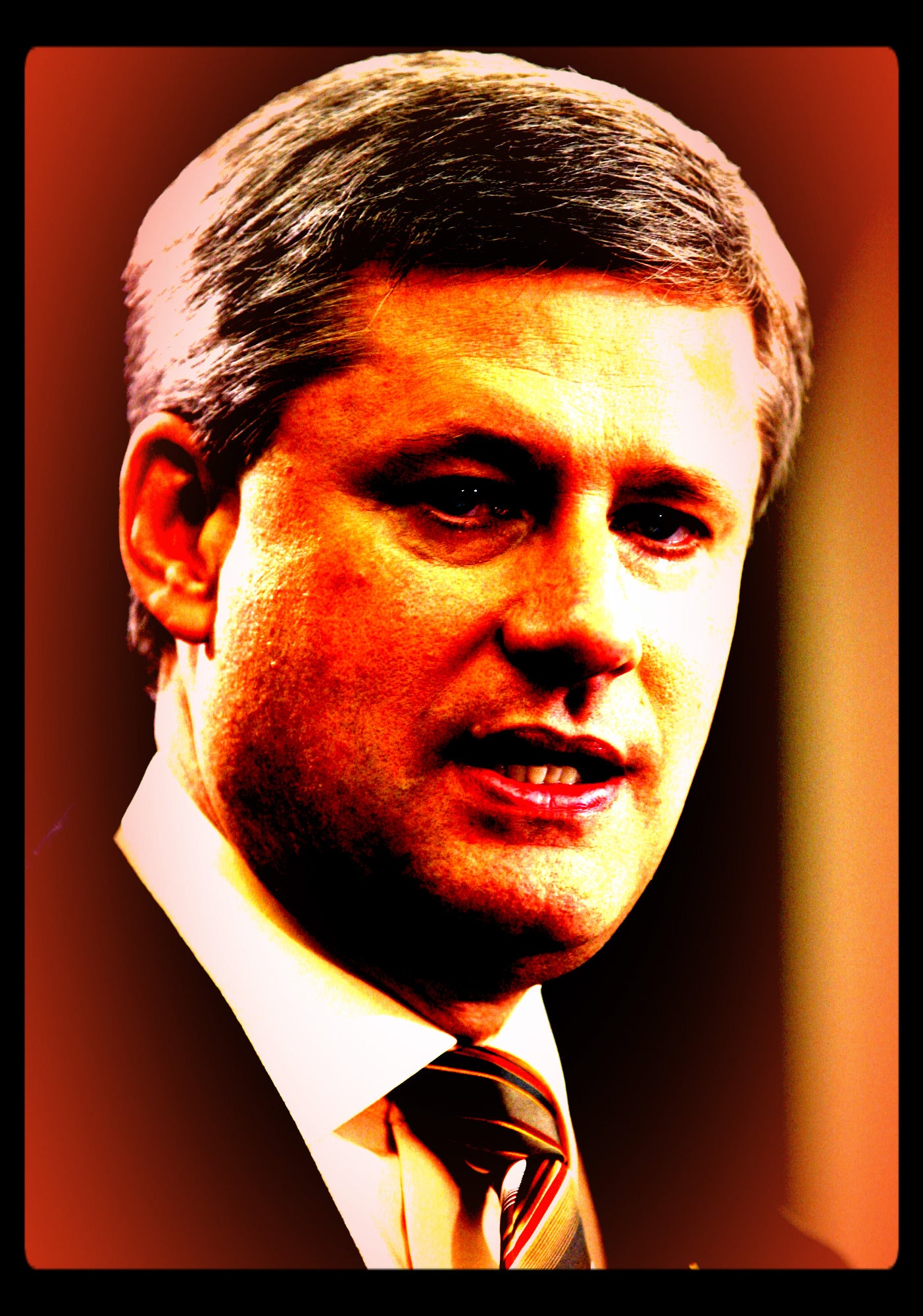 In a devastating, well-researched story on Stephen Harper, Is Harper the worst prime minister in history?, journalist Bruce Livesey makes a serious case against the Conservative politician.
Pointing out that Harper is the only Canadian PM to be found in contempt of Parliament, Livesey lists Harper's:
abuses of democracy (Fair Elections Act, Omnibus Bills, C-51, etc);
his failed economic record (record high unemployment, consumer debt, disappearing manufacturing sector, etc); and,

his dismal environmental record (refusal to acknowledge climate change; out of control development of the oil sands; watering down of protections, etc).
Livesey quotes historians, journalists, economists, political scientists, and even former Harper colleagues while documenting specific examples of the Harper regime's activities.
He quotes author Michael Harris, who said, "My bottom line on this guy is, he hates democracy. He doesn't care about truth and cares only about the perception of what benefits him."
Livesay ends with a brutal statement from Université de Montréal professor Christian Nadeau, who was asked how Canada has fared under Harper.
"Overall, it's worse off," Nadeau said. "Definitely worse off. We have a weaker democracy. We have a weaker social justice system. We have compromised the environment for many decades to come."
"So," Nadeau said, "Harper's is one of the worst government we've ever had."