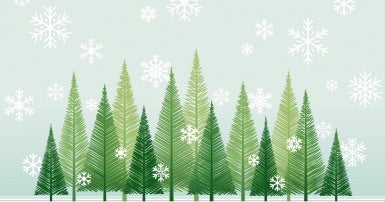 In this holiday season, we wish to thank CUPE's members, activists and staff for their hard work and dedication over the past year. We can all be extremely proud of the work we've done in our workplaces and in our communities to make Canada a better place to live.
Working together we made great strides defending the interests of our members and all Canadian workers. We fought back against attacks on our rights as workers and on the public services we deliver. We worked with our party, the NDP, to ensure the voice of workers was heard during the 2015 federal election. We stood together at bargaining tables across the country and made many gains for our members.
We celebrated these accomplishments and set the course of the future at our National Convention in Vancouver. We'd like to thank all the delegates for their thoughtful debate on issues vital to our members across the country, and for setting a renewed agenda for our union.
In 2016, we must continue building union as a force for positive change. Together we will make even more gains at the bargaining table, protect the public services Canadians depend on, push for good jobs and fairness for all Canadians. Our solidarity is our strength.
We hope you have a happy and safe holiday season. Enjoy a well-deserved break with your friends and loved ones.
In solidarity,
Mark Hancock
National President
Charles Fleury
National Secretary-Treasurer