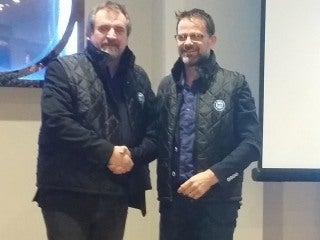 In one of his first visits to Toronto as CUPE National President, Mark Hancock took a moment to commend members of CUPE Local 416 and 79 for their level of coordination and cooperation as they attempt to renew their collective agreements with the City of Toronto. 
Brother Mark, who was bringing solidarity greetings to a CUPE 79 member mobilization session, told those in attendance that the level of coordination and cooperation between the Toronto Locals currently in bargaining was "very impressive, and unlike anything I've ever seen."
The City of Toronto's inside and outside workers, as well as the CUPE locals representing library workers and several community centres are in various stages of bargaining after contracts came up for renewal at the end of 2015. 
The locals' efforts to secure fair collective agreements that protect quality public services and good jobs the community depends on are being supported by CUPE National through a wide-ranging advertising and member mobilization campaign.