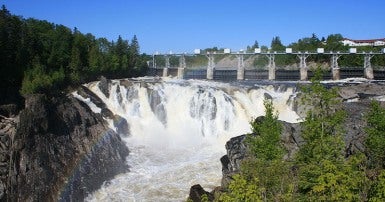 CUPE 886, representing municipal employees of the Town of Grand Falls, New Brunswick, is dissatisfied of the pace at which negotiations are advancing with the employer.
The union is frustrated by the employer that insists on attacking the principle of seniority, a basic element in any collective agreement. Notably, the employer wishes to exclude new workers hired on temporary contract from the collective agreement.
"Our demands are very reasonable and represent the current situation in the workplace. I don't understand why the city won't budge," says Aldéo Cyr, president of the local and certified Manager of water treatment.
The city representative told CUPE 866 that the City wants to not only address seniority, but wants to have full freedom to lay off municipal employees and be able to outsource services.
"Previously, we had much better relations with the City but now they want to even talk about contracting out services and are attacking seniority. These attacks are coming out of nowhere," says Aldéo Cyr.
In the face of intransigence on behalf of the municipality, CUPE 866 made a request for the appointment of an ombudsman in order to unblock the negotiating process.
"We hope to settle this summer – and I hope that the City will not drag this into a conciliation process", said Gérald Leblanc, a CUPE representative.
CUPE 866 represents 18 employees who handle recreation, roads, public works and water treatment areas in Grand Falls.