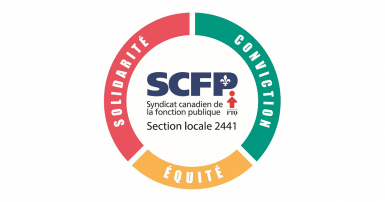 On March 15, CUPE 2441, the union representing inside and outside workers with the Office municipal d'habitation de Québec, issued a cheque for $2,500 to a community organization in the Quebec City area.
During negotiations in 2020, the situation deteriorated to the point that the union filed a complaint against the employer with the Tribunal administratif du travail (TAT) for interference in union business.
The TAT finally ruled in favour of the union and awarded it $2,500 in punitive damages.
At a general meeting, members decided to turn this money over to Brigade d'entraide, a non-profit organization that works with tenants.
"It's a great way to show their solidarity and to give back to those in need," declared CUPE union representative Mario Jean.