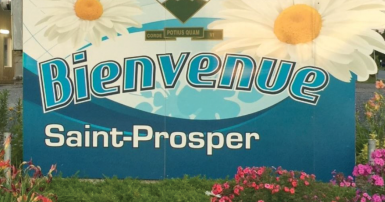 After only one day of negotiations, CUPE and the Municipality of Saint-Prosper in the Beauce region have reached an agreement.
The employer was ready to compromise and increase wages to retain employees. In a context of labour shortage, this move is crucial to address staff recruitment and retention.
The new collective agreement for approximately 20 outside and inside workers includes several improvements, including the addition of a floating day and a statutory holiday, as well as two days of sick leave. In addition, union leaves have been improved.
Members will receive an overall wage increase of 17% over five years. The agreement also provides for a 1% increase in the employer's pension contribution.
Improvements have been made to allocate overtime fairly and the number of vacation days has been improved.
"I congratulate the members for their solidarity and the employer for its lucidity. These negotiations took place in a spirit of openness and the citizens of Saint-Prosper will benefit from the new agreement. Everyone wins!" says CUPE representative Mario Jean.