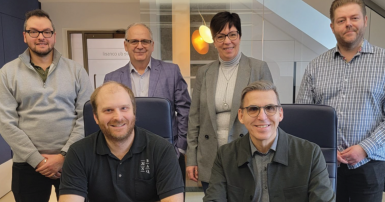 90 employees with the Musée national des beaux-arts du Québec (MNBAQ), who are members of CUPE 2992, have a newly signed collective agreement.
The previous contract expired on March 31, 2020. Following months of negotiations, the employer and the union reached an agreement last fall. The members voted in favour of the deal on November 22, 2022.
The agreement runs until March 2025 and includes adjustments to several clauses and a complete reclassification of all job titles, which had already been under way for a few years.
On wages, the members obtained the increases ordered by Treasury Board.
"Negotiations were lengthy due to various improvements made to the contract. Talks involving Treasury Board always take longer," said CUPE representative Mario Jean.