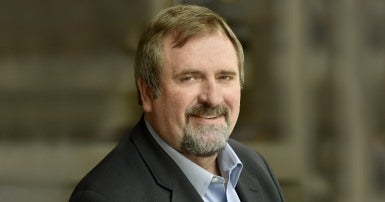 Mark Hancock | National President
In a few short weeks, Canadians will head to the polls to elect their next Members of Parliament,and with them, Canada's next government.
It's a time of excitement and optimism. But for many, it's an extremely nervous time too.
People are afraid of Andrew Scheer. And for good reason. Since becoming the leader of the Conservative Party, he has shown us he will side with corporate interests over working people every single time. We already have Doug Ford, Jason Kenney, and a whole raft of new right-wing provincial governments. Canada can't afford to let another Conservative government into office.
At the same time, we can't let Justin Trudeau off the hook for his broken promises. Canadians elected the Liberals in 2015 based on their promises to reform Canada's electoral system, change course from Stephen Harper's weak climate targets, and make bold steps towards reconciliation with Indigenous peoples.
Trudeau has broken every one of those important promises - and more. He doesn't deserve another term.
Between the blue team and the red team, things can feel pretty bleak. But I'm excited about what the NDP is offering in this election. I know when the NDP makes a promise - unlike Trudeau and the Liberals - they keep it.
Just look at what is happening in my home province of British Columbia, where the NDP government is making huge progress on strengthening workers' rights, building affordable housing, creating affordable child care, and advancing reconciliation with Indigenous peoples.
The truth is, at the federal level, Jagmeet Singh and the NDP have the best plan to help working people across Canada.
The NDP platform includes "head-to-toe" health care that will extend coverage to prescription drugs, dental care, addictions treatments and mental health care. It has a real plan to tackle climate change and offers a just transition for workers into the economy of the future.
It has a real plan to build 500,000 affordable housing units, close corporate tax loopholes, and finally pursue meaningful reconciliation with Indigenous peoples at the federal level.
I know we can get to where we want to be - but only if we show up and vote for it. On election day, let's mark a ballot for change and progress. I strongly encourage all CUPE members to get out and vote for their local NDP candidate on October 21.