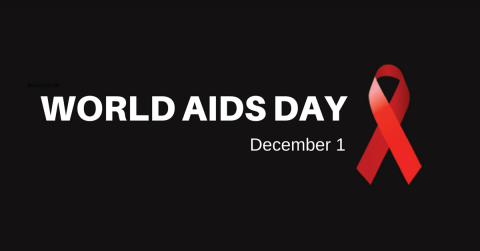 Dear Sisters and Brothers:
World AIDS Day was established to create an opportunity for everyone to unite in the fight against HIV/AIDS, show support for people living with HIV and to honour people who have died. There are 35 million people living with HIV globally. In Canada, our Public Health Agency reports 76,275 HIV positive cases.
Working with other unions, CUPE works toward benefits for all workers and their families, like harassment-free workplaces, medical benefits and more. CUPE has been at the forefront of the effort to raise awareness about HIV/AIDS and we encourage all our members to take action against this pandemic.
CUPE's recently adopted HIV and AIDS policy shows why this pandemic is both a human rights issue and a workplace issue. It outlines ways we can support members in the workplace. It also acknowledges the crucial work of community-based groups battling on the frontlines of this pandemic, many of whom are CUPE members.
The policy also provides a foundation for CUPE's international solidarity work. This work includes our support for the work of the Stephen Lewis Foundation with grassroots partners in Africa who are on the front lines of the AIDS pandemic. There are currently 25 million people in sub-Saharan Africa infected with HIV and 15 million children orphaned by AIDS.
On this World AIDS Day, and throughout the year, CUPE calls on members and locals across the country to take action and bring attention to the impact of HIV/AIDS.
Visit stephenlewisfoundation.org to find out how you can help turn the tide of AIDS in Africa.
Read CUPE's HIV and AIDS policy to learn more about this issue and ways to take action in the workplace.
In solidarity,
Paul Moist                                                                   
National President                                                          
Charles Fleury
National Secretary-Treasurer
The Canadian Labour Congress also released a statement today which highlights our work with our global allies in the International Trade Union Confederation.