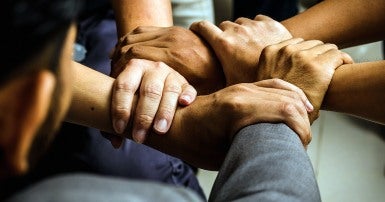 CUPE members who are front-line workers in child welfare agencies are joining the Ontario Children's Advocacy Coalition (OCAC) and other front-line workers at Queen's Park to support the reinstatement of the Provincial Advocate for Children and Youth.
Minister of Children, Community and Social Services Lisa MacLeod announced that the government will be amalgamating the Office of the Child Advocate, an independent voice for children and youth in the province, with the Ombudsman's Office, which reports directly to the Ontario government
.A group of youth and front-line workers will fill Question Period at Queen's Park on Thursday, November 29. CUPE plans to send a delegation to Queen's Park in support of this action.
"In the face of such a blatant attack on the youth of this province, it is encouraging to see young people taking matters into their own hands and showing this government that they will not be silenced," said Carrie Lynn Poole-Cotnam, Chair of CUPE Ontario's Social Service Workers Coordinating Committee, which represents thousands of front-line child welfare workers across the province.
Since its creation in 2007, the Provincial Advocate for Children and Youth has been an independent voice for children, responsible for conducting investigations and making recommendations to improve child welfare services in the province.
"As front-line workers we know what message this government is sending to youth in this province," Poole-Cotnam said, "They are saying that when we cut the programs and services that you rely on, when we make it more difficult for you to safe place to live, you won't have someone in your corner to stand up for you."
The move, Poole-Cotnam says, is in line with the attacks on working people and vulnerable populations that Ford Government has launched since its election. "It is clear that this government places a higher priority on silencing criticism of its actions and reducing oversight, than it does on ensuring that children in our province have somewhere to turn when the system lets them down."