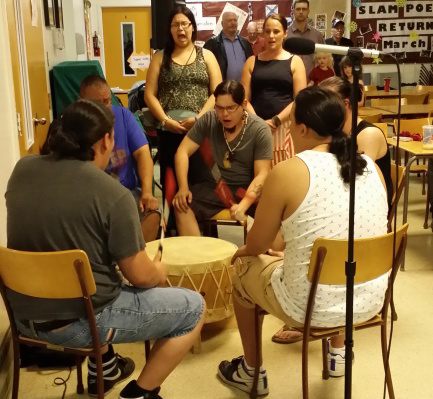 A case before the Supreme Court of Canada could determine the future of resource extraction for many First Nations communities. Grassy Narrows First Nation has challenged Ontario's right to issue logging or mining permits on their treaty lands.
The latest clear cutting has ruined trap lines and scared away wildlife, affecting their local economy. With an unemployment rate close to 80 per cent, hunting and fishing are a vital food source in Grassy Narrows.
This case before the court will determine whether the provincial government has the authority to remove resources from First Nations land, which is usually considered federal jurisdiction. Also at stake is the balance between a traditional way of life and maintaining a local economy.
CUPE is committed to supporting the rights of Aboriginal peoples' to their land and to self-government.
CUPE is also committed developing strong relationships between Aboriginal peoples and our union, and to educating our own members about the aspirations of the Aboriginal Peoples. On May 15, CUPE made a donation in support of a feast near the Supreme Court to mark the importance of the Grassy Narrows case.
Despite the ongoing litigation, the Ontario government plans to issue new logging permits near Grassy Narrows, though the decision is now being reviewed by the Ministry of the Environment.
This is not the only development that has taken a toll on this First Nation. In the 1960s a paper mill dumped mercury into the Wabigoon River with the permission of the Province of Ontario, which has since been found to be affecting the health of Grassy Narrows people.
Grassy Narrows currently has the longest standing active road blockade in Canada. The blockade is on their territory and actively monitors for logging activity.