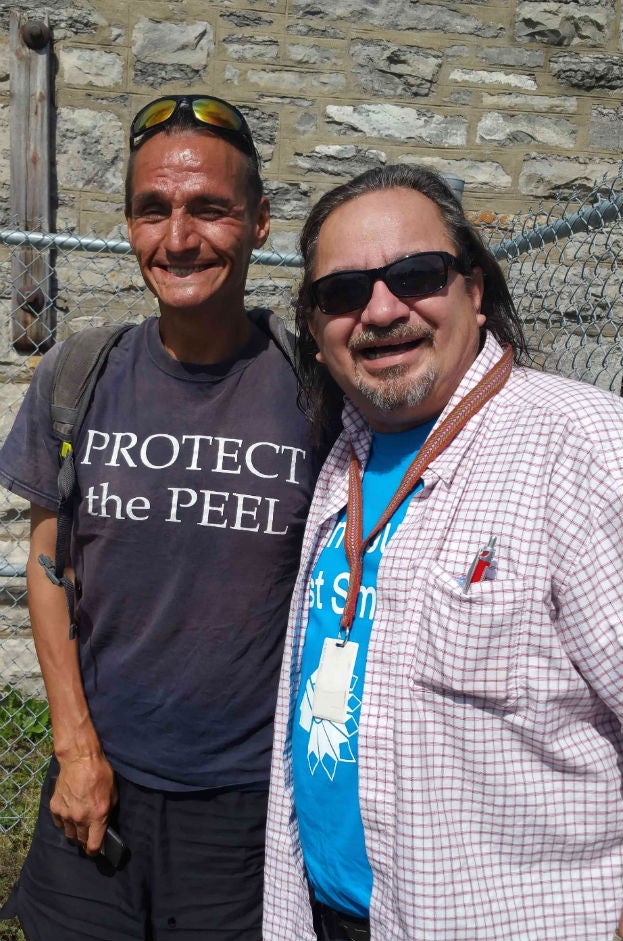 It took Caribou Legs 3 months and 22 days to complete his pledge to run from Vancouver to Ottawa. The Gwich'in cross-country runner from the Northwest Territories ran across the country to draw attention to the dismantling of environmental laws implemented by the federal Conservative government.
The Council of Canadians supported Caribou Legs in his journey, and CUPE attended and promoted the event on his arrival in Ottawa on September 21.
When the Conservative government passed the 2012 omnibus budget bill, they amended the Navigable Waters Protection Act established in 1882. It meant that resource extraction companies would no longer have to prove that new projects would not damage navigable waterways.
The act used to say that no one could block, alter or destroy any water deep enough to float a canoe without federal approval. The amended act now provides federal protection only for Canada's busiest rivers, lakes and oceans. In protest, Caribou Legs ran an average of 50-75 km per day, following the Trans-Canada Highway.
Part of the welcoming ceremony for Caribou legs included a petition handoff with over 15,000 signatures in favour of protecting lakes and rivers. The petition was accepted by the incumbent Ottawa Centre NDP MP Paul Dewar, among others.