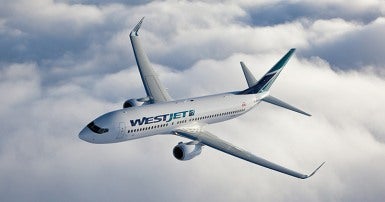 The union representing almost 4,000 cabin crew members at WestJet and Encore expressed guarded optimism about the company's sale to Onex.  However, CUPE 4070 President Chris Rauenbusch expressed some concern about the future of the employee share holder plan.
"WestJet is a Canadian business success story, building from a small regional carrier to one of the world's foremost airlines," said Rauenbusch.  "We hope Onex will continue to develop WestJet to its full potential as an airline industry leader."
"The good news is that Onex is looking to maintain WestJet as a Calgary based airline. They've committed to no job losses and to WestJet's expansion plans. We will hold them to that promise."
"We are concerned about what this deal means to the future of the employee share purchase plan, which is uncertain at the moment," said Rauenbusch. "As employees without a pension plan, many cabin crew members rely upon their shares for a dignified retirement."
Rauenbusch said CUPE will attempt to resolve the employee shareholder issue in bargaining for a new collective agreement, which has been underway since April.