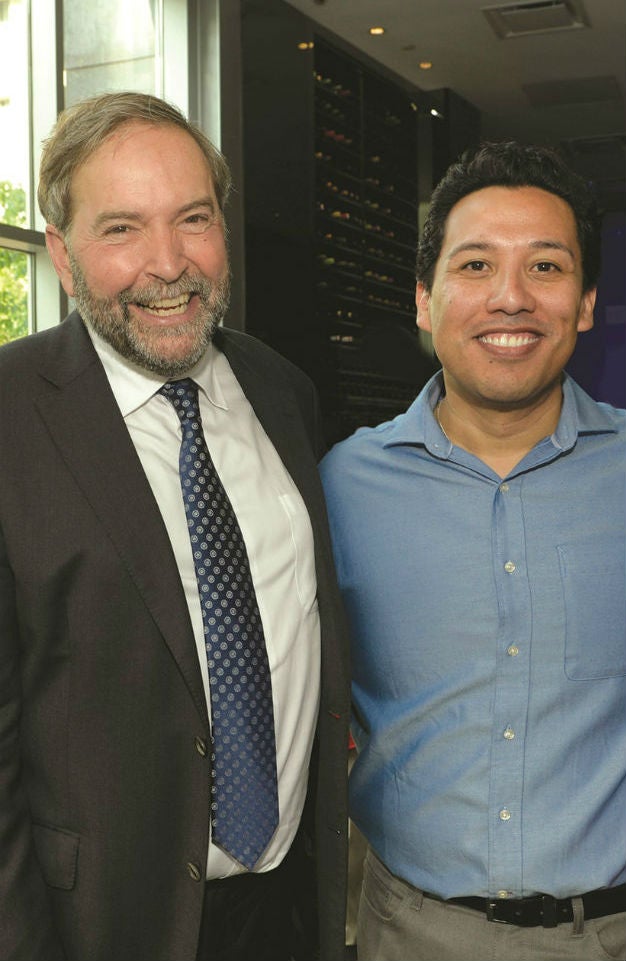 Lou Arab | CUPE Communications
The 'Orange Chinook' that washed over Alberta on May 5 included the election of CUPE Researcher Ricardo Miranda as MLA for the riding of Calgary Cross.
Miranda was one of 54 NDP MLAs elected as part of Rachel Notley's victory in the Alberta provincial election. Miranda won a squeaker, defeating PC star candidate, and former Calgary Police Chief Rick Hanson by only 100 votes.
Previously considered Canada's most conservative province, Albertans surpri­sed pundits by defeating a 44 year old government and electing a Premier and party committed to better health and education fun­ding, fighting climate change, a higher minimum wage and a review of the province's energy royalty system.
A parent of two, Miranda worked as a flight attendant with Air Canada for 15 years, serving as president of CUPE 4095, joining CUPE's staff in 2012. Miranda says he wants to work as an MLA to make it easier for workers to join unions. "I'd like to see a process where the only deciding factor on forming a union is the will of the employees," said Miranda.
His experiences working with CUPE had an impact on his campaign. "Calgary Cross includes Peter Lougheed Hospital and Lester B. Pearson High School, both places where CUPE members have told me their first-hand experiences trying to deliver public services on budgets starved for too many years," said Miranda.