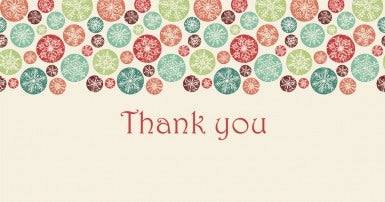 As the holiday season approaches, we want to convey our deepest thanks for the hard work and unwavering commitment that the members, activists and staff of our union, have shown over the past year. Because of our collective efforts, CUPE was able to fiercely defend our member's interests day in and day out. Governments and employers attacks against unions and our members made the fight to defend public services and workers' rights tougher, but we stood together and made gains.
Our solidarity is what makes our union strong. The Fairness project which aimed at having 628,000 conversations, with each one of our members, gained momentum in 2014. Increasing member's involvement and mobilization will give us more power to take on all challenges we face. The first CUPE's sector council conference held in Toronto last October was another key initiative that helped build our internal capacity. Close to 1,200 members and staff took part, and the new relationships formed across regions, in each of our 11 sectors, and across sectors, will increase CUPE's strength.
Working with the CLC, the NDP, and our other allies in the labour movement and in communities across Canada, CUPE was also active on the political front. Federally, we have continued to push for good jobs, better access to health care when we need it, more accessible child care, and secure retirement for more Canadians.
In 2015, we must advance our issues leading up to the federal election in October. We are counting on your efforts and votes to elect an NDP government that will introduce real, positive change for Canadians and their families.
We hope you have the happiest of holidays. Enjoy this well-deserved break spending quality time with your loved ones and recharging your energy for the fights ahead.
CUPE National President
Paul Moist
CUPE Secretary-Treasurer
Charles Fleury