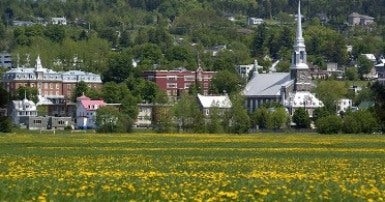 The Beauce-Sartigan Regional County Municipality and CUPE 3590 have signed a new five-year collective agreement, which covers 35 employees.
The union voted 91 per cent in favour of the tentative agreement presented last November.
The contract calls for total wage increases of 13 per cent, significant improvements to work schedules, the introduction of clauses on teleworking and several other enhancements.
"Negotiations were respectful and cordial. We believe these wage hikes will preserve the purchasing power of the membership in spite of the sharp increase in the Consumer Price Index," said Mario Jean, CUPE union representative.
The Beauce-Sartigan RCM is located in the extreme south end of the Chaudière-Appalaches region. Its staff consists of administrative assistants, appraisers, civil engineers, development officers and planners.