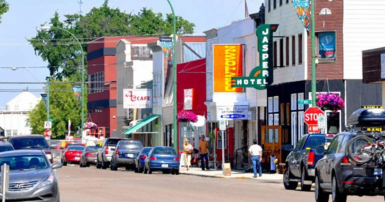 Members of CUPE 2714 along with CUPE Saskatchewan will be hosting a community barbeque on Saturday, July 15, 2023, and are extending an invitation to the public to join between noon and 1:30 p.m., in Hawrylak Park in Maple Creek.
"Workers are the backbone of communities across Saskatchewan, and we look forward to hosting our members and the public for this gathering to celebrate their hard work," said Judy Henley, president of CUPE Saskatchewan.
Free burgers and hotdogs will be served by members of CUPE 2714, the union representing Town of Maple Creek municipal workers.
"The Town of Maple Creek's municipal workers have had to fight too hard for fair agreements in recent years," said Dylan Breland, chairperson, CUPE Saskatchewan Municipal Employees' Steering Committee. "It's important to recognize the contributions of these workers in their community as they enter bargaining again."
"We look forward to connecting with community members to help highlight the important work of municipal workers in delivering the public services residents of Maple Creek depend on," said Chesarae Lyman, president of CUPE 2714.
The CUPE Saskatchewan Municipal Workers' Steering Committee represents over 5,000 CUPE members in over 30 municipal locals across the province.