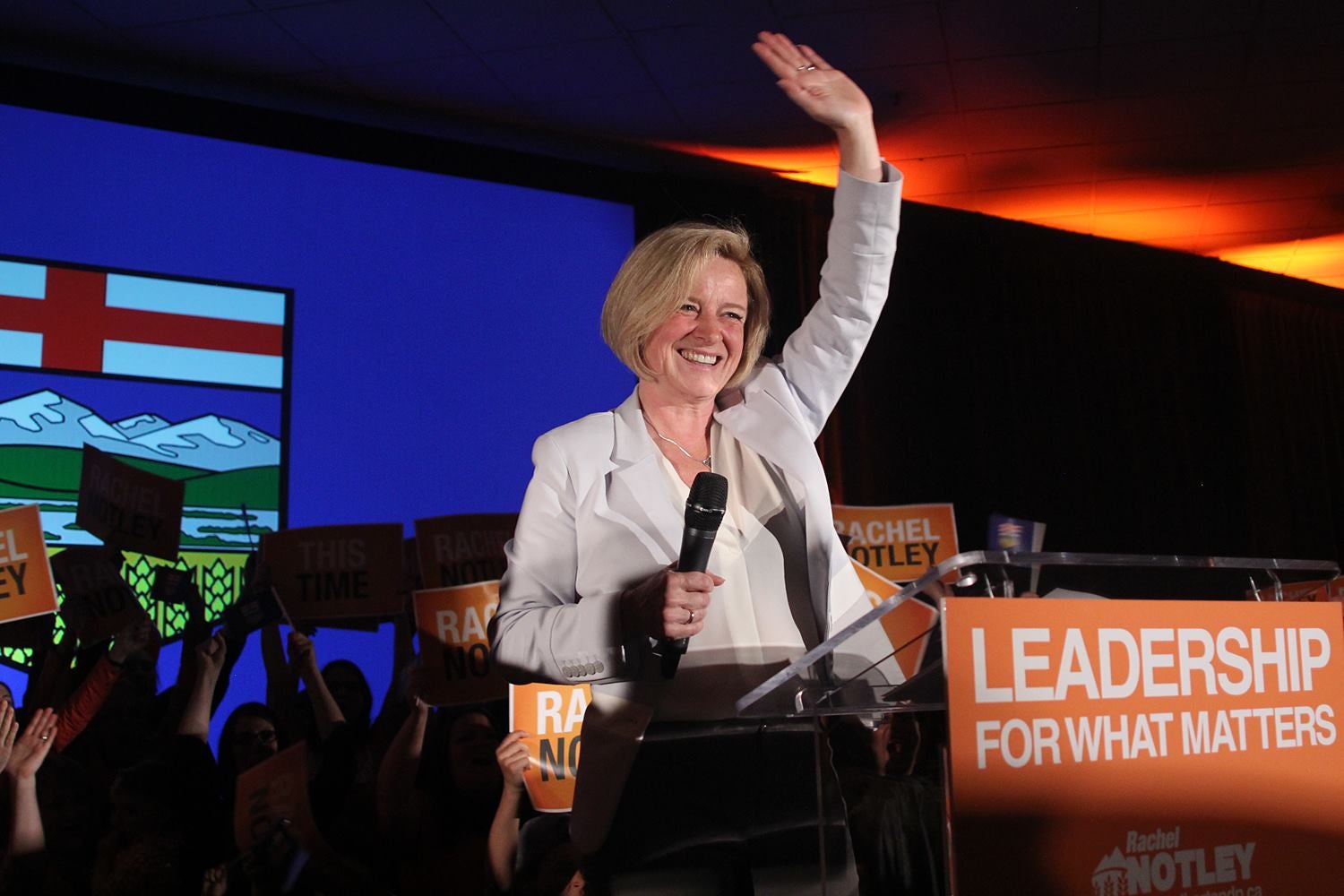 Premier Rachel Notley and the NDP team have made an historic breakthrough in Alberta.
This victory is a tribute to Premier Notley and her principled, clear message that it was time for change in Alberta.
It is a tribute to the people of Alberta who took back government from the PC's, breaking a 43-year hold on power in the province.
And it is a tribute to thousands of NDP volunteers, including many CUPE activists and staff.
Last October I was privileged to speak at the Alberta NDP leadership convention. One could sense the excitement at electing Rachel Notley as leader.
I can't help but think of Jack Layton's message to Canadians, "Don't let them tell you it can't be done."
Believe in the people and they'll believe in you.
My congratulations to Brother Ricardo Miranda, a CUPE staffer, elected in Calgary-Cross, and to Brother Don Monroe, CUPE 37 activist and Regional Vice-president on our National Executive Board, who ran a great campaign with a close second in Greenway.
CUPE has proudly supported the Alberta NDP in challenging times and now, when history has been made and with this tremendous breakthrough.
Congratulations Rachel and best wishes to you and the team.
Together we're stronger. Next stop, the upcoming federal election.
CUPE National President
Paul Moist