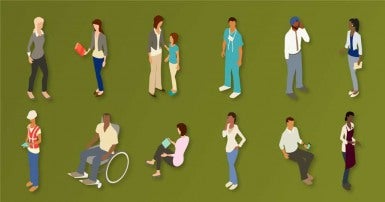 CUPE commends the Prime Minister's announcement that he will seek agreements with the provinces to provide 10 days of sick leave for workers who are infected with the novel coronavirus. CUPE will closely monitor the negotiations in days ahead to ensure the federal government delivers on this commitment in a timely and substantive way.
Federal NDP leader Jagmeet Singh deserves major credit for securing this important advancement in workers' rights. Singh made sick leave for workers a condition of support for the Liberal government's parliamentary agenda until September, the latest in a long line of constructive, people-focused wins that the NDP has fought for since the pandemic took Canada by storm earlier this year.
CUPE also lauds BC Premier John Horgan for his role in spearheading the push to make sure all workers are taken care of if they fall ill during this unprecedented health crisis.
One thing is clear: nobody should be forced to go to work sick - and risk infecting others - because they can't afford to stay home without pay.