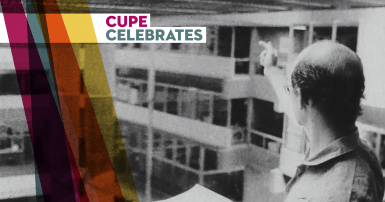 The federal government's historic announcement of a complete ban on the manufacture, import, export and use of asbestos is a victory for the labour movement and the CUPE health and safety activists who have been on the frontline of the fight for decades.
For years, CUPE sounded the alarm about the danger of asbestos in public buildings and the risks to the lives of the workers who build, maintain and work in them, even as government and industry were working hard to keep the asbestos mines in business.
Today's long awaited announcement, applauded by health advocates and policy experts, will make public spaces and workplaces across the country safer for everyone. It is now time for the provinces to show the same leadership and move quickly to harmonize regulations around disposal and remediation of asbestos. The federal government must also work with First Nations to address dangerous levels of asbestos in on-reserve housing.
This public health policy will spare the lives of countless workers. CUPE wishes to thank all those who, over the years, have worked tirelessly to create safer and healthier workplaces.