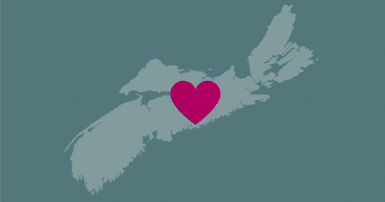 CUPE is calling on the federal government to conduct a full public inquiry into the worst mass shooting in Canadian history that occurred in Nova Scotia in April, the only appropriate response to the largest mass shooting in Canadian history.
Both CUPE National and CUPE Nova Scotia want to see an "inquiry" take place because it could compel anyone to testify at public hearings under oath, unlike the three-person panel "review" that was announced last week and will happen behind closed doors. An inquiry would also ensure recommendations will be implemented and enforced.  
CUPE National President Mark Hancock says, "Canadians need to know the full truth and to learn what could be done to prevent similar tragedies in future. We shouldn't have to ask our government to do the right thing. The killing of 22 people during a 13-hour rampage across several communities cannot just be swept aside."
CUPE Nova Scotia president Nan McFadgen says, "Both governments caused more frustration for those who work in the field of domestic violence and gun violence prevention when they announced a 'feminist analysis' would be included within the terms of reference of the review. Every feminist scholar, advocate, or transition house worker, that we're aware of, has responded to the announcement with deep disappointment and outrage."
"For decades, CUPE activists have been working to put a stop to senseless killings like this one. We know that we cannot just stand by," adds Hancock. "We agree with the NDP and we want to remind the Trudeau government that we should implement the Inquiries Act, which will not impose unnecessary limitations. Without a full inquiry, guided by the Act, public trust will be broken."
There are 22 reasons why a full, public inquiry must take place. Let's honour the lives of those Canadians that were lost.