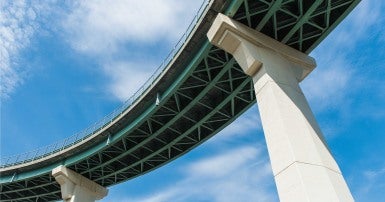 Canadians need a federal plan that protects public infrastructure – instead of selling it off and hiking fees and tolls, as the Liberal government is planning with the Canada Infrastructure Bank. On May 16, CUPE presented the case for a public infrastructure bank to MPs at two House committees.
Researcher Sarah Ryan presented to the House of Commons transportation, infrastructure and communities committee, while economist Toby Sanger presented to the Commons finance committee.
Our recommendations are clear. Canada doesn't need a "bank of privatization" that's designed by corporations, to meet the needs of private investors. Instead, the government should:
Establish a public infrastructure bank that takes advantage of the abundance of low‑cost financing available to the federal government, as the Liberals promised during the last federal election.
Ensure stronger accountability and oversight of the bank and its projects by auditors general and public officials, including full public disclosure of all business deals, value for money assessments, and contracts.
Guard against private corporations dictating infrastructure priorities, including through unsolicited bids, by establishing a transparent and objective public infrastructure planning process that's based on evidence.
Canada needs a plan that identifies national, public infrastructure priorities. A Canada Infrastructure Bank that's driven by profit won't work in the public interest.
Learn more at cupe.ca/not-for-sale.