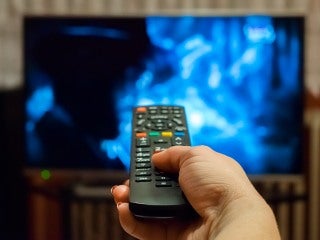 The public hearings of Québec's Commission on the future of the media came to a close yesterday in Matane, QC. The Commission's task is to provide a complete picture of the media landscape, find solutions for financing, promote regional news and allow for the growth of successful digital companies.
Gilles Turmel and Claude Saint-Laurent from CUPE 687,  which represents workers at TVA, joined other regional players and explained to the elected officials the reality of journalism in the regions.
They painted a sombre portrait of what has transpired at TVA Rimouski in recent years. Many jobs have been lost, particularly due to dropping advertising revenues.
"The job cuts mainly affected those employees who provided technical support to journalists. Back in the 1990s, there were more than 50 employees at TVA Rimouski, but today, the membership has declined to 19," said Claude Saint-Laurent.
This has made journalists' jobs much more complex. In Eastern Quebec, TVA was the first to create hybrid journalist/videographer/editor positions. Similar positions also exist in regional stations in Sherbrooke, Trois-Rivières and Saguenay.
CUPE 687 has high hopes that the government will come up with solutions to help the news media evolve in these times of constant change. In this case, substantial resources must be invested in regional Quebec, where media survival is even more at risk. "If the government of Quebec were to offer support, it would have to specifically address regional media," said Gilles Turmel of CUPE 687.