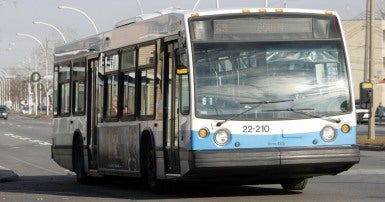 The union representing bus drivers, metro operators and related services employees (CUPE 1983) has criticized the poor condition of numerous payment terminals in STM buses. Drivers reported 13,483 defects with terminals and validating devices between September 22, 2022 and January 8, 2023, an average of 124 a day.
"At a time when the STM scrapped the "10 minutes max" bus service, it is also not bothering to collect substantial money that represents an important share of financing of the public transit service. Automated collection boxes and validating devices have been plagued by defects for several years now. Delays in making repairs have become increasingly more frequent, and the financial consequences are enormous," said Pino Tagliaferri, president of CUPE 1983.
The drivers report the breakdowns to the STM, but the union has come to realize that the company does not listen to the information reported and that the latter does not consider it a priority.  However, they are in the best position to know about the various problems that crop up daily out on the road.
"The STM is voluntarily depriving itself of a source of income, which is unacceptable. The current situation is attributable to deficiencies in the day-to-day management of the STM," said Tagliaferri.