​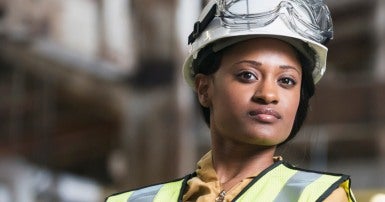 After dozens of underwhelming  bargaining sessions and with only five days left before a strike deadline, members of the Canadian Union of Public Employees (CUPE) Local 1750 / the Ontario Compensation Employees Union (OCEU) are sounding the alarm. Job action, which is set to begin 12:01 a.m. on Tuesday, would impact workers in over 300,000 Ontario workplaces. 
"This isn't a step we take lightly. Every one of my coworkers wakes up in the morning thinking about the needs of Ontario's injured workers," said Harry Goslin, President of CUPE 1750-OCEU. "We take that responsibility seriously but need to be supported by our employer to do this work. We're being told to do more with less, to take on more files, to handle more complexity, to clear more cases, while being under resourced and wages eroded by inflation. But we are not going to accept less ."
Unreasonable workloads need to be addressed  as both the volume and complexity of cases have increased.
"The WSIB system only works to protect Ontarians and support workers when our members have the time, the training, and the resources to do their jobs effectively," said Fred Hahn, President of CUPE Ontario. "The safety net is fraying. In fact, it's actively being torn by a leadership who seem to have forgotten their mandate and confused their priorities. The WSIB may have lost their way, but we have not. CUPE Ontario is steadfast in our commitment to these members and all injured workers."
Quick Facts
The average case worker's workload has increased in recent years.
Training for case managers and adjudicators has been reduced.
Last year the Ford government and WSIB executives chose to use the organization's $1.5 billion surplus to offer employers rebates as opposed to investing in workers and services.
WSIB premium rates are at the lowest they have been in 20 years.