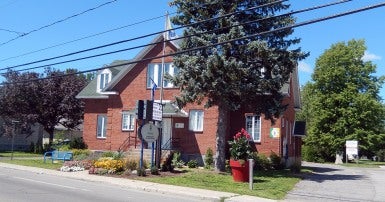 Representatives of the Town of Saint-Sulpice and their CUPE 4499 counterparts signed a new collective agreement last Thursday. The seven-year contract, which runs from January 1, 2019 to December 31, 2025, includes a major wage catch-up and increase of 2% with a boost equal to the Consumer Price Index to a maximum of 3%.
A regular seasonal employee position was created, and the pension plan contribution rate will rise by 0.5% per year and reach 15% at the end of the collective agreement.
"We have every intention of joining the Quebec Labour Federation's salary-funded pension plan (RRFS-FTQ) by December. I'm sure that's what we've got to do in order to have a decent retirement," declared Richard Larivière, President of CUPE 4499 and member of the bargaining committee.
"The new job titles created will enable us to look forward to a career path within the municipality, which I think is uplifting for us all," added Vice-President Stéphane Labbé, who is also a member of the bargaining committee.
"The negotiations were respectful, and I'm absolutely convinced the new agreement will provide labour peace and enable the workers to provide quality service to the citizens of Saint-Sulpice," said CUPE Representative Mario Lamontagne.