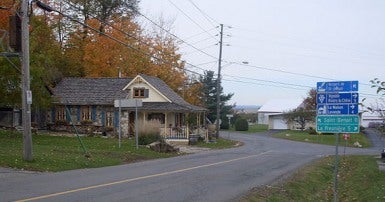 Another collective agreement involving members represented by CUPE was signed in the municipal sector. This time, it was the blue- and white-collar workers with the Municipality of Saint-Joseph-du-Lac in the Lower Laurentians region.
Eight bargaining sessions, which took place in a relaxed and respectful environment, were needed to reach a tentative agreement. The workers, who had been without a contract since January 1, 2021, now have a deal until the end of 2025 calling for overall salary increases of 13.5 per cent.
"We covered a lot of ground. The irritants that had been in the collective agreement for quite some time were removed. These dealt with overtime and the scheduling of vacations. Wage catch-up provisions were also included in the contract," added a delighted Patrick Collin, president of CUPE 3709.
Other gains included improvements to the vacation ratio and personal leave.
"We did make progress to obtain working conditions comparable to those offered by nearby cities and towns of comparable size. However, we still have work to do to achieve regional equity," emphasized CUPE union representative Roger Bazinet.