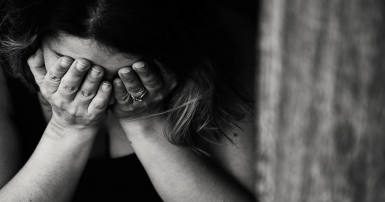 CUPE 301, the union representing Montreal outside city workers applauds the comments by mayor Valérie Plante on the approach that should be taken to make the city safer. In the wake of three random murders last week, she spoke about working "on all fronts" such as on gun control, action by community groups, the fight against criminalized gangs and mental health.
CUPE 301 noted in passing that the issue of mental health as it relates to employment and the workplace is a very sensitive one among its members.
"When we hear mayor Plante talk about mental health, we can't prevent ourselves, within our ranks, from thinking about the numerous unresolved issues in our workplaces. It is clear that City of Montreal managers don't cut city workers much slack when they have mental health issues. Accommodations are few and far between, little tolerance is shown, and there's an abundance of denials. In far too many cases, the trigger is pulled quickly and dismissal follows," explained Luc Bisson, president of CUPE 301.
"So. when it comes to mental health in Montreal, it starts in the City's own backyard. We're issuing an appeal for dialogue to bring about a real change in the culture here. The expression "mental illness" says it all – it's an illness. The City must guarantee to its sick employees that they can get treatment they need so that they can return to work to the greatest extent possible. We'll make it a priority in the coming months. We'll also be calling for more action to address issues of systemic racism, which are related to mental health," said CUPE union representative Frantz Élie.