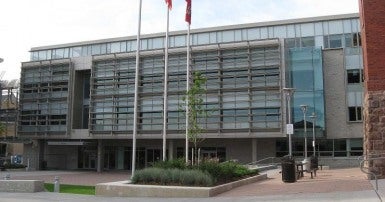 The City of Cambridge is headed for its second municipal work stoppage this month as talks broke down between the city and Local 1882 of the Canadian Union of Public Employees (CUPE 1882) which represents 163 inside workers for the City of Cambridge.
The talks broke down over attempts by the city negotiators to undo job evaluation language that was established in the previous contract.
"It's unfortunate that the city is trying to go back on its agreement," says Nancy Movrin, executive member from CUPE 1882, "Our members have indicated that they will not accept a reversal of everything we negotiated last time. The employer is breaking a promise they made to reach a deal in the previous round of negotiations."
The strike follows three days of negotiations between the union and the city with the assistance of a provincially-appointed mediator. "We spent the past three days coming up with creative proposals that were fair to our members and to the taxpayers, but we were consistently met with the same response."
Movrin believes that city negotiators are not telling council the full story about what is really going on. "This is not about asking for something new, it is about holding onto what the employer had already agreed to."
The strike is expected to commence at 12:01 a.m. Friday morning.