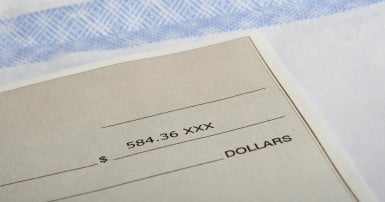 A pay equity payment operation at CIUSSS de l'Ouest-de-l'Île-de-Montréal has turned into a fiasco.
At the end of June, approximately 1700 former employees, from all unions, received cheques from the 2010 pay equity exercise. However, the employer cancelled about 500 of these cheques almost immediately after mailing them, apparently due to fraud made possible by mailing address errors. Unfortunately, the employer did not bother to notify either the recipients or the union. The result was no actual payment, and in hundreds of cases, NSF charges.
For CUPE 2881, which represents nearly 5,000 members at the CIUSSS de l'Ouest-de-l'Île-de-Montréal, these new mistakes go against the attempts to make the health and social services network an "employer of choice".
"These errors are deplorable. They are in addition to those that have affected the payroll in recent months and the various delays in payment resulting from the conclusion of the last collective agreement. But above all, what adds insult to injury is that there has been no communication effort from CIUSSS towards these former employees or the union. We are therefore publicly demanding an apology to those affected and a refund of the NSF charges," explained Fanny Demontigny, president of CUPE 2881.
These problems are occurring in the context of a serious labour shortage in the hospitals and residential centers of the CIUSSS, resulting in overworked and exhausted staff.