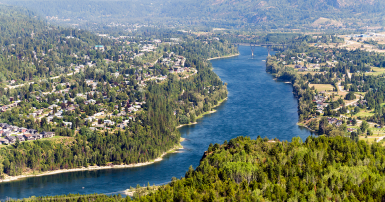 CUPE 2262 members, who work for the city of Castlegar, British Columbia, have overwhelmingly ratified a new collective agreement Thursday, averting a possible strike.
"Our members love serving the community they work and live in, but equally need to be able to support themselves and their families amid a rapidly rising cost of living," says CUPE 2262 President Dustin LePage.
Though the union had taken a strike vote, negotiations between the parties ended on a positive note with the union crediting the City for coming to the table this week with a collaborative approach.
"Although we did experience some bumps along the way, we feel that the relationship between the parties has grown stronger through bargaining, leaving us better able to work together for the benefit of the community," said LePage.
The new three-year deal provides wage increases of 4.75%, 4%, and 3.25% respectively, as well as improved employee benefits, more flexible workdays, and vacation improvements.