Blaisdale Montessori school staff, who are members of CUPE 5257, voted last night to accept a first collective agreement that will include wage increases, sick leave improvements and other advancements that will improve working and learning conditions at the eight Blaisdale campuses across Durham and Scarborough, says the Canadian Union of Public Employees (CUPE), representing the local's 127 members.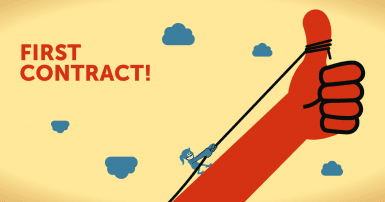 "We worked hard to achieve this first collective agreement, and the improvements we made to our working conditions are a good first step to ensure workers have a real voice in their workplace," said Katie Massie, president of CUPE 5257. "This has been a long and, at times, challenging journey, but with the help of our union, we were able to deal with the workplace challenges that prompted us to join CUPE."
"We are educators and, with our new collective agreement, we will now be able to focus on what we do best – delivering exceptional education and child care services to the 931 students at Blaisdale," continued Massie. "Like workers across Canada, all we wanted was a little respect and fairness at our workplace and now we have a formal process to address issues that are important to us."
The new collective agreement will include wage increases and lump sum payments for both hourly and salaried workers. The contract will also include a standardized wage grid to ensure staff are treated equally. The workers will also receive improved vacation pay, sick days and other enhancements, including language for hours of work and two weeks' notice for scheduled hours so workers can plan their personal and professional lives.
"We want to thank all our supporters and parents who helped us achieve our first collective agreement," concluded Massie. The new contract will expire on August 31, 2019.