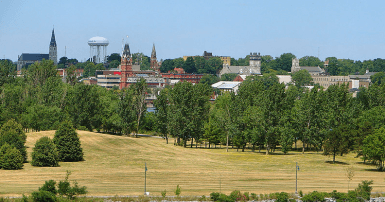 Belleville city workers, represented by CUPE 907 have ratified the tentative agreement that was reached early Friday morning, avoiding a labour disruption which could have started this morning.
The five-year agreement, which covers April 1, 2019 to December 31, 2023, will see a 6 per cent wage increase for city workers over the life of the agreement.
"Our intention was always to keep working and continue to deliver the services that keep Belleville running," said Marc Goulet, president of CUPE 907. "It was unfortunate that negotiations had to get to the point that they did, but I think we ended up with a deal that works for everyone."
CUPE 907 conducted an online ratification vote over the weekend, 92 per cent of respondents voted in favour of ratifying the agreement.