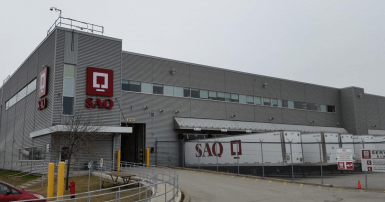 After seeing its tentative agreement voted down by 86 per cent of the membership at a general meeting, CUPE 3535 representing approximately 800 warehouse and delivery employees with the Société des alcools du Québec (SAQ) has announced that it is returning to the bargaining table tomorrow.
"With the Holiday Season fast approaching, we want all Quebeckers to have access to SAQ products. We will therefore resume new intensive talks with management tomorrow. We heard our membership, and we are going back to the bargaining table with the same motivation to reach a prompt settlement," said Michel Gratton, CUPE union representative.
Union representatives will not be giving any interviews for the time being. Every effort will be made at the bargaining table to reach a new agreement. All members of CUPE 3535 are currently at work.