Simon Collins | CUPE Research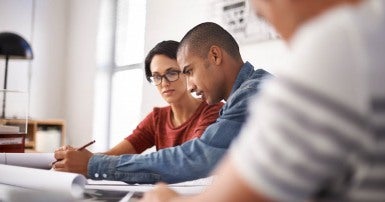 Success at the bargaining table is an outcome of many actions, from research to mobilizing. One critical activity is disclosure – accessing and leveraging relevant information from the employer.
It may not be obvious, but disclosure can be vitally significant to the bargaining process. Getting information in a timely way allows our bargaining committees to make better decisions and to prepare for challenges at the table.
A typical disclosure request to the employer could include the following information:
Details on benefits use and costing
Overtime usage
Sick time
Use of contractors and costs
The above examples are common requests of the employer that address bedrock bargaining issues like leave time, benefits and hours of work. Understanding the usage and cost of these items helps us make key decisions at the table and guide the bargaining process. It also helps the bargaining committee make very tough decisions. For example, if the employer is looking to restrict a specific benefit, and our committee knows it is hardly used, we can adjust proposals in counter-offers to protect the minority of members utilizing the benefit, while still moving towards a fair settlement.
There are also more creative ways to use disclosure. This is especially useful in obtaining information related to operational issues like staffing levels or hours of work. Getting information like this is useful in establishing baselines of service delivery and can be compared to things like staff reports and employer decisions.
For example, an annual municipal budget may approve ten staff for a department. Through monitoring reports like budget variance reports and talking to members in that department, we may discover only eight staff were being assigned. That means the municipality is saving money twice – staff are not being hired and services are not being provided. Understanding these practices and their consequences can give bargaining teams leverage at the table. 
The same principle applies to other services. If a municipality operates a land ambulance service, deployment data could be requested and measured against the employer's service delivery plan. This type of information can help provide concrete arguments for the bargaining table and can be used as a tool to fight concerns around precarious work in our locals.
Disclosure can also be used with other types of information-gathering to amplify bargaining strength. A bargaining committee could file freedom of information requests (also known as access to information) or ask questions in a bargaining survey.
To recap, here are two key tips to remember:
Ask for the right information, and
Analyze that information before you start negotiations
Doing these two things will strengthen the union's position at the bargaining table, help you make your case with the public, and lead to a better collective agreement.